We have a shortlist of personally selected partners that we collaborate with to pool quality healthcare resources. These include rapid response vehicles, Ambulance supports vans, crew carriers, blue light ambulances, CQC (Care quality Control) registered ambulances, 4×4 ambulances, quad bikes and bicycles.
This means, we can call upon trusted professionals with pre-hospital care assets to suit your demands, no matter how large or small.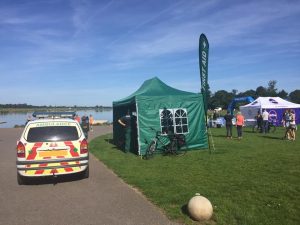 You can rest assured that your needs will be met with the right, ambulance, medical cover and the appropriate number of staff, each qualified to do the task that they are deployed.
No square pegs in round holes, no under-qualified staff, no wrong type of ambulance.
You may need a discreet rapid response vehicle  Fully loaded with the essential equipment for the job but not as visually loud as a green/yellow liveried ambulance car.
If the ambulance is to be used for an event, more often than not our first responders can treat patients onsite, mostly with minor dressings, perhaps basic medications and the patients can continue to enjoy your event. In these cases, you need a basic but highly visual ambulance.
Where patients require assessment and observations before a decision is made as to whether they should to be transported to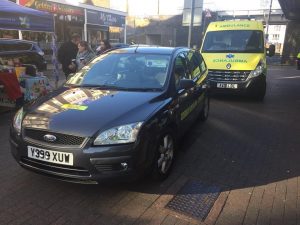 hospital, we can provide you with a Care Quality Commission (CQC) registered independent ambulance, there is no waiting time for our NHS Ambulance colleagues.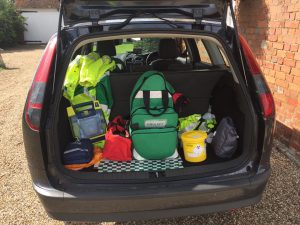 It is important to point out that if you are booking an ambulance for your evet and would like it to be used for assessment as well as emergency transport to hospital, we cannot have one vehicle for both assessment and patient transport, both must be used for the purpose to which we supply them. If only an assessment/treatment vehicle is booked, it will remain on site for assessment, treatment, and observations. Should we need to arrange transport to a hospital, we will call for an NHS ambulance.
So, together with our professional pre-hospital care partners, we ensure you are covered from one solo first responder to a full medical team, at your service.
Save
Save